***SITE STILL UNDER CONSTRUCTION***
CMech is a rapidly growing residential, commercial and industrial HVAC/R mechanical contracting and service company headquartered in Lexington,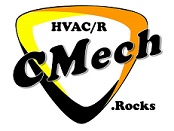 South Carolina.
At CMech, we take pride in the knowledge of the products and the quality of service that we provide to the HVAC industry.
CMech is licensed and insured to operate in multiple states.
South Carolina
North Carolina
Georgia
Virginia
West Virginia
Florida
Ohio
Pennsylvania
Maryland
Kansas
Texas
Indiana
Kentucky
Tennessee
Alabama
Delaware
Mississippi
The owners, Jason and Tina Catoe, have a combined experience of over 45 years in the Business, HVAC and Telecommunication industry and are active in continuing education relating to the industrial technology trade.  Our lead management team, Chris McClinton, Robbie Phillips Sr, and Randell Hall bring an additional combined experience of over 75 years in the Service, Installation, and Sheet Metal customization fields.
CMech practices ethics that involve using environmentally friendly and recycled materials as well as new ideas and proven technology. We actively seek and offer energy efficient solutions for all of our customers.