CMech is a Christian owned Residential, Commercial and Industrial HVAC/R and more Mechanical Contracting and Service company located in Lexington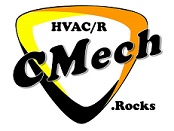 South Carolina.
At CMech, we believe that our faith and trust in Jesus Christ will guide us in taking on the right projects with the right customers at the right time. We take pride in the knowledge of the HVAC products and service that we provide to the industry.
CMech is licensed and insured to operate in 17 states however our focus is in our home state of South Carolina.